Creators For Ukraine – Teosto supports Ukrainian creators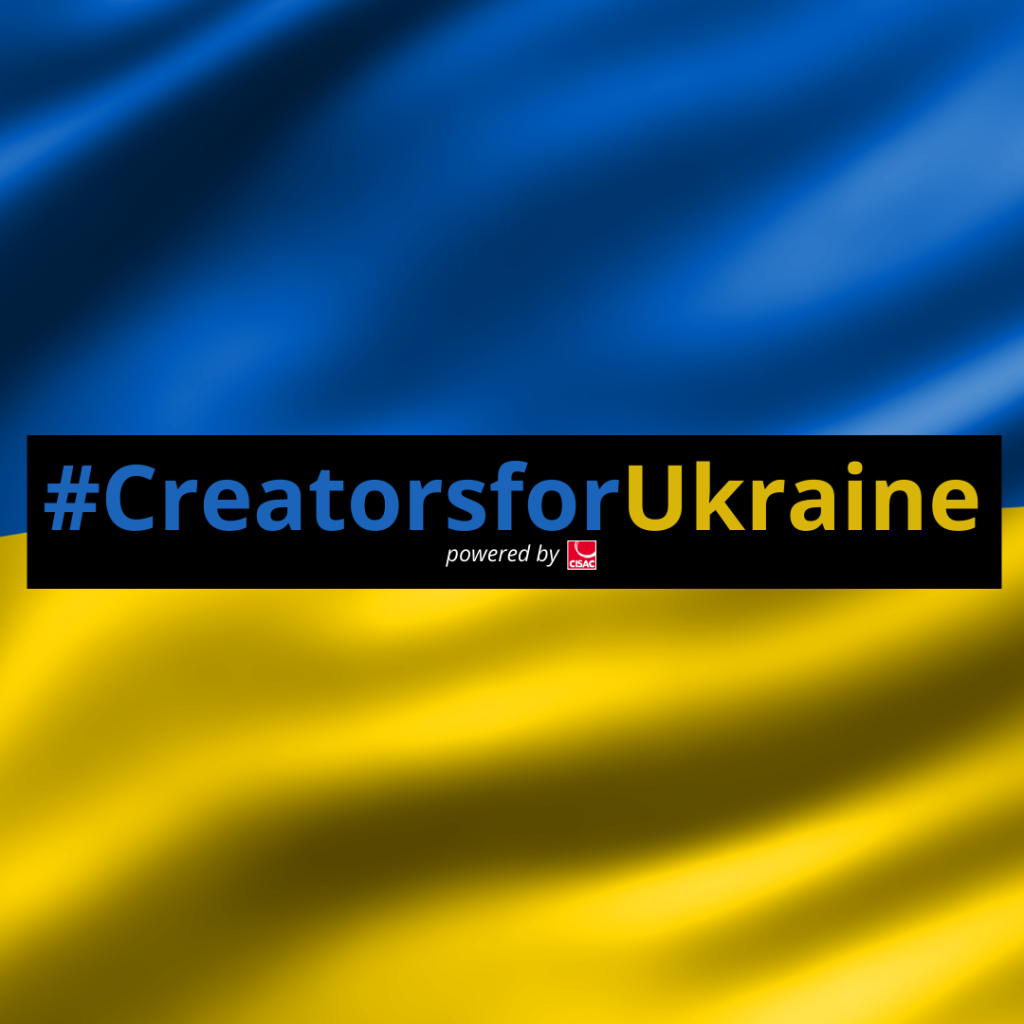 21.03.2022
The music collective management organisation Teosto is taking part in supporting Ukrainian creators caught up in the war. Teosto has decided to make a donation to the #CreatorsForUkraine emergency support fund that helps Ukrainian artists and their families. In addition, Teosto is also taking part in international open letter and petition campaigns to oppose the war. Teosto is also suspending the distribution of royalties to the Russian collective management organisation RAO.
Teosto's employees and the Finnish music industry are deeply shocked by Russia's attack on Ukraine. Millions of Ukrainians have been forced to leave their homes, and the number of victims and the amount of suffering is growing day by day. For this reason, Teosto's Board of Directors has decided to make a donation to the #CreatorsForUkraine emergency support fund, which was set up to support Ukrainian creators.
"Many of those who are fleeing the war or have been killed in it are creators: composers, musicians and artists. Art has always been not only a means of survival but also a powerful tool in the fight against the evil of war. This is why the global creative community has joined forces to support the victims of the war," says Teosto's CEO Risto Salminen.
The donation is covered by funds intended for the promotion of culture. The emergency support fund is coordinated by the International Confederation of Societies of Authors and Composers CISAC, and it is used to help Ukrainian creators through targeted projects. Teosto's Polish partner, the collective management organisation ZAIKS, has taken on a leading role in helping those fleeing the war in Ukraine. The fund will also be used to support Ukrainian collective management organisations in continuing their operations.
The open letter from creators is collecting signatures to protest the war, distribution of royalties to Russia has been suspended
An international #CreatorsForUkraine open letter has also been published. This open letter is used to collect the signatures of creators to bring an end to the war in Ukraine. Teosto is sharing the open letter with its members and partners in Finland.

"We call on Russia to cease its killing of innocent civilians, its destruction of towns and cities, its assault on freedom and democracy, its violation of human rights, and its attack on culture," the open letter demands.
You can sign the English-language open letter here
The open letter also takes a stand in support of freedom of speech in Russia: "We stand with the unifying power of creators everywhere, including those in Russia who, though unable to speak out, are appalled at their government's actions."
Teosto has suspended the distribution of royalties to the Russian collective management organisation RAO. Together with other Nordic collective management organisations (Koda in Denmark, Tono in Norway and Stef in Iceland), Teosto has sent a letter to RAO, notifying it that the organisations will suspend the distribution of royalties to RAO until the attack on Ukraine has ended and the international sanctions have been lifted.
Playlists of Ukrainian music support music authors
Teosto's Hungarian partner organisation Artisjus has made playlists of Ukrainian music on Spotify. By playing the songs on these playlists, which are marked with the hashtag #SongsForUkraine, you can support Ukrainian music authors.
Teosto also encourages Finnish radio stations and TV channels to play Ukrainian music in their broadcasts. The royalties from playing the music can be distributed to Ukrainian music authors as usual for now. The first playlist has folk-influenced pop music, while the second playlist features Ukrainian hip hop, rock and electronic music.