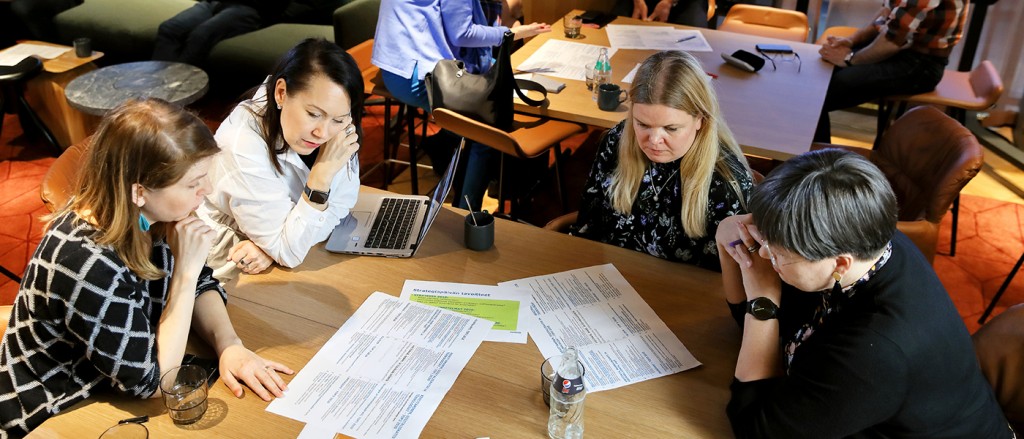 Working at Teosto
Teosto works actively to ensure that music is played in Finland now and in the future.
At Teosto, we offer modern copyright services for our members to ensure that music, the essence of our being, can flourish. We are also willing to actively renew our operations and aim to vitalise the creative economy as well as to create new success stories.
Teosto exists so that everyone can experience the power of music. Learn more about the tasks of Teosto.
Work tasks at Teosto are versatile and interesting. We make sure that the creators of music receive their copyright royalties, develop customer-focused services, examine the possibilities of technology and participate in the social debate regarding creative industries. The values that guide our daily operations are:
These can be seen in the way we operate daily. Based on our values, we have also summed up a manifesto of our operating culture that describes our way of working.
We share the joy with our members. At Teosto, everyone takes care of the member's matters.
Openness is sharing information with one another and listening to each other.
We open new doors and learn new things through experimentation.
Courage means challenging the status quo, prioritising and making decisions.
At Teosto, you can be yourself. You are encouraged to present your ideas, and no one is being judged. Our culture of trust ensures that we dare to try new things and assume responsibility.
To us, goal-orientation means that we finish the things we have started and find solutions.
Succeeding together, being motivated and helping each other makes us feel good.
Our office is located by the seaside at Port of Music in Keilaniemi, Espoo. We share the premises with eight other music industry operators, meaning that our cooperation partners are always close! There are some 65 employees working for the basic task of Teosto: to ensure that everyone can experience the power of music!
There is power in music, but there is also power in our work community!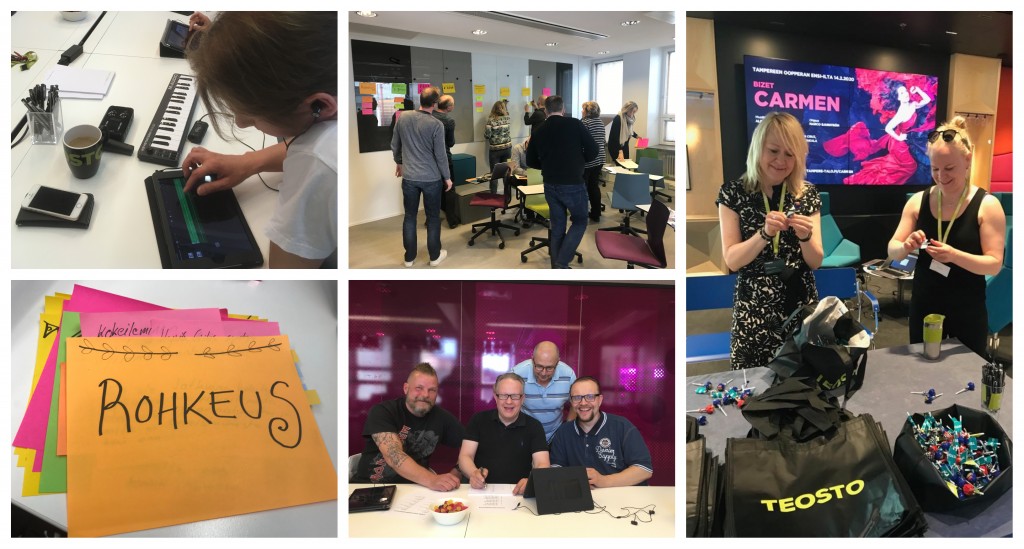 OPEN POSITIONS
>> Please see our Finnish website
OPEN APPLICATION: If you are interested in working at Teosto, you can send us an open application by email to the address hr@teosto.fi. Your application will be stored for six months from the date of receiving it.
Read more about the processing of personal data of applicants here (pdf, unfortunately only in Finnish).
THESES AND FINAL PROJECTS
Teosto does not have an annual programme for theses and final projects, but you can suggest your own topic by emailing us to the address hr@teosto.fi. Send us an email describing the topic that you would like to write your final project about for us.