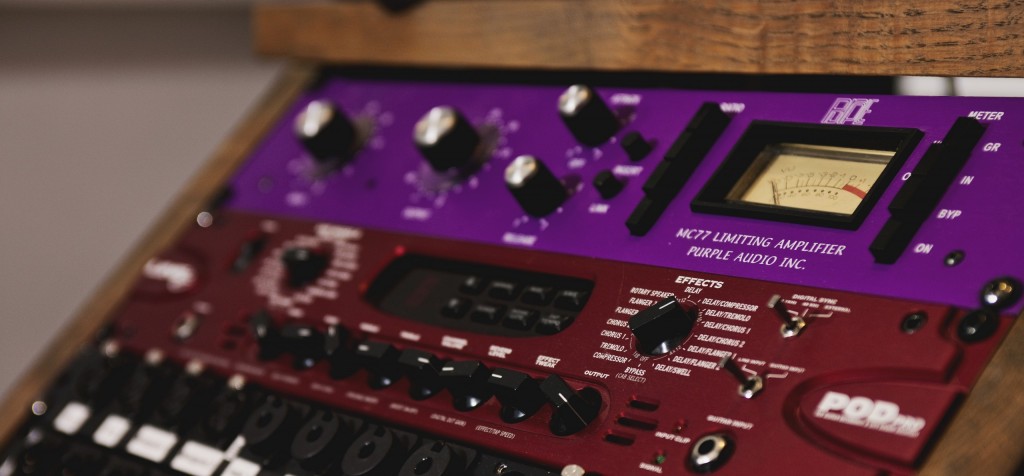 Research and Innovation
We explore the future of music industry
In the 2010's, technological development changed how music is produced, distributed and consumed. We conduct research cooperation with companies, scientists and music industry operators to  keep us at the cutting edge of new approaches and processes.
At Teosto, we explore the developments of the business and the possibilities that future technologies open to the business and Teosto's operations. Disruption of the business continues and technology will continue to change the business landscape and to open new business models.
We are taking active steps to build the future of music industry in Finland and internationally. Our R&D activities are based on network-based innovation, agile prototyping, human-centric design and systematic approach to market intelligence and foresight work.
Market Intelligence on Music Industry
R&D activities require up to date research and market intelligence, produced in-house at Teosto and acquired from external sources. Our operations produce vast amounts of data. Teosto provides information on music industry trends by analyzing and combining this information.
Innovation networks and ecosystems
We collaborate actively with technology providers, startups, innovation hubs, researchers and music industry partners. This work is done in international industry events, innovation networks and in by executing technology pilots. With pilots and prototypes we aim to identify and develop new business possibilities and to foresee future requirements and trends affecting Teosto's organisational landscape.
year 2023
Teosto prepares for different futures with scenario planning
At Teosto, we update future scenarios of the operating environment with the help of PESTLE analysis. PESTLE stands for political, economic, socio cultural, technology, legal and environmental. Scenarios are worked on by the entire staff at future forums for the staff and the Board of Directors.
year 2022
Teosto is taking part in the international ISNI project – the goal is to improve the metadata for music
The goal of the project is to improve the quality of the metadata managed by copyright societies: Using an ISNI identifier makes it easier to identify an author, especially internationally, and improves the reliability and interoperability of information related to the author. The project is coordinated by the National Library of Finland and, in addition to Teosto, its participants include other Finnish copyright societies Gramex, Kopiosto, Kuvasto and Sanasto.
year 2021
Overhaul of the reporting and distribution systems
The extensive system overhaul is being carried out in cooperation with copyright societies from various countries. The project's goal is to modernise the current music usage report information systems, automate report processing and make it more efficient as well as make the distribution of royalties to music authors and publishers smoother. Together with the new web services and documentation system, these overhauls allow us to carry out even more flexible further development and offer a wider range of digital services to Teosto members. The project will proceed gradually and is set to be completed in 2024.
Year 2020
Teosto joins music tech leaders to tackle COVID-19 with Europe-wide innovation challenge
Europe's leading music tech organisations are joining forces to tackle COVID-19's devastating effects on live music and explore exciting new ways to futureproof the industry. Finnish Composers' Copyright Society Teosto has joined #NextStageChallenge – an initiative which aims to find quick and lasting solutions to key challenges through a hackathon, accelerator program and conference.

Press release
Musically article
NextStageChallenge website
Teosto and interoperability advocacy initiative Kendraio have completed the first part of their collaborative project to develop a user interface for a copyright API aimed to foster new prototypes of data sharing solutions for Teosto's clients. The new UI can search data from Polaris Works API in various, highly flexible ways.

Forbes: Blockchain Powered Initiative Pays Musicians In Two Hours Rather Than Two Years
Year 2019
Finnish Composers' Copyright Society Teosto begins cooperation with start-up Session. During the pilot, an interface to the Session service will be constructed. In the future, music authors can use the interface to share work information to copyright organisations' databases, among other things. In addition, this will expedite receiving song copyright royalties.
In the last 10 years and music has proven to be a vehicle to stimulate innovation and growth. Especially at the interface of music and technology, both break-through and incremental innovations have changed the industry, music communities and the life of music creators irrevocably.
Helsinki Music Tech Meetup is an event where the music and tech industries meet in real life. Whether you are a music industry professional, entrepreneur, technologist, investor, artist, songwriter, producer, DJ, policy maker, researcher, student or just generally in love with music and technology this event is for you.
In an industry-first partnership, Revelator, BMAT, and Teosto, have demonstrated a new standard for paying rights holders (songwriters and music publishers) faster by processing near real-time monitoring of BMAT radio performance royalties in conjunction with Teosto's proprietary data set and using Revelator's Data Management Platform & Original Works' smart contract-powered Artist Wallet.

Read also Billboard article:
Nordic Firms Teosto and Session Lead European Push for Faster Royalty Payments
Teosto collaborated with Canadian author society Socan in a hack challenge at Wallifornia Music Tech Summit in Liège, Belgium. The challenge for the 24-hour hackathon was to build apps that impact and interact with SOCAN Live Performances API. For the hackathon, SOCAN's API was able to capture information for both Socan and Teosto. This was the first demonstration of an inter-society API being used in public.
A Symphony, Not a Solo: How Collective Management Organisations Can Embrace Innovation and Drive Data Sharing in the Music Industry -report is the public part of a year-long collaboration of Teosto, The Lisbon Council and ESADE Business School, intended to stimulate discussion among key players in the music industry with the aim of accelerating data-driven innovation in music. The report approaches the phenomenon from the perspective of Collective Management Organisations (CMOs.)
Year 2018
Future Songwriting is a European cooperation project developing future tools and methodology for music education in schools with a focus on creativity and technology. The two-year project coordinatred by Teosto is co-funded by the European Commission under the Creative Europe programme.
Revelator completed an industry first copyright API for Polaris Nordic, a collective of three Nordic copyright collection societies TEOSTO (Finland), KODA (Denmark), and TONO (Norway). Using the latest serverless technologies, a cloud-native copyright API was developed in less than 2 months, bringing together the repertoire of Teosto in a single, unified application interface.

Read more: Polaris Nordic partners with Revelator on industry first copyright API
Year 2017
#MTFlabs Helsinki 2017
At #MTFLabs: Industry Commons pilot at Slush in Helsinki, blockchain tech, intellectual property and the rights of creative innovators took centre stage. Teosto was one of the partners in the 5-day labs in Helsinki.
The Polaris Nordic alliance of the Danish, Finnish and Norwegian collecting societies Koda, Teosto and TONO announced starting a joint research and development initiative called Polaris Futures Lab. The R &D initiative was launched at Sonar+D event held in Barcelona, Spain.
Teosto is developing a blockchain platform for faster and more transparent tracking and processing of royalties for music authors and publishers. Designed by Teosto Futures Lab, the Pigeon platform will provide copyright societies with versatile digital tools that enable faster information flows of performance reports and payment data between different societies globally.
Year 2016
In May 2016 Teosto joined #MTFBerlin, which brought together a diverse group including some of the world's leading experts in blockchain technology, cryptography, metadata, music business, songwriting rights and royalties – representing artists, online music services, financial tech and other interests. Over the course of five days leading up to the festival, and in response to a lot of industry interest, public discourse and hype, this group examined, experimented and debated in order to explore ways in which blockchain technology could help improve the music industry. The result was a whitepaper that maps out both the benefits and drawbacks of how an actual implementation might distribute among industry players and stakeholders – from artists to audiences and all of the many intermediaries.
Got interested and want to hear more?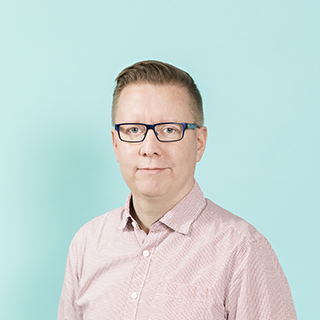 Ano Sirppiniemi
Senior Advicer
Development, technologies, reporting and distribution