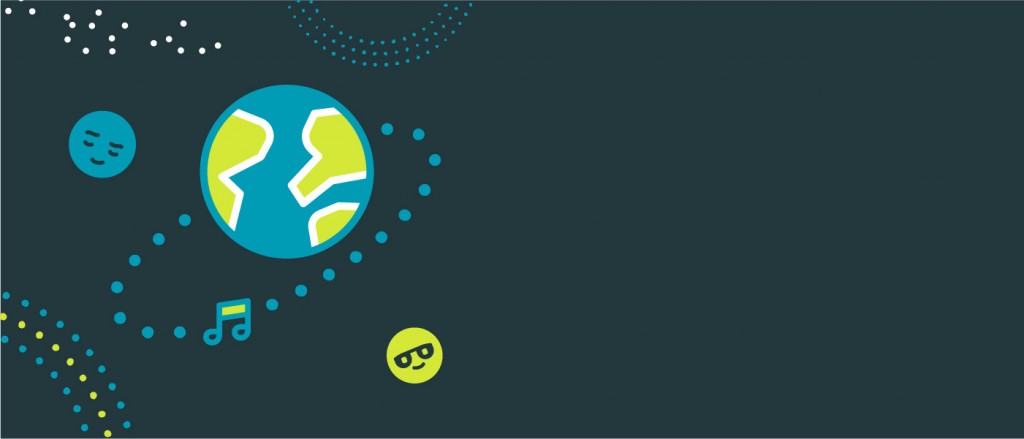 Environmental Responsibility
Environmental values play an important role in Teosto's operations, and our goal is to become a carbon-neutral organisation. We track the carbon footprint of our operations and offset the annual carbon dioxide emissions they cause.
Use and recycling of materials
The environment is a matter close to our heart, and we work to protect it every day. Teosto has held a WWF Green Office certificate for about 10 years. We the recommendations of the Green Office system into account in all of our purchases as well as our fixtures and fittings. We take care of recycling all the waste types generated by our operations at our premises (plastic, cardboard, paper, biowaste, glass, metal, hazardous waste.
In March 2021, we moved to new premises in the Keilasatama office building in Espoo. During the renovation of the premises, we made sure that our new premises had good opportunities for recycling and met the other requirements for Green Office activities. We did not buy many new pieces of furniture for the new premises and the furniture we bought was mainly bought second-hand. We also recycled the old furniture we no longer used.
Energy efficiency
More than 50% of Teosto's carbon dioxide emissions are generated by energy consumption. This consumption consists only of the energy that was consumed during the first quarter of 2021 at our old premises in Kampin Huippu. After this, the energy consumption took place at our new premises in the Keilasatama office building in Espoo. In both buildings, we have been only one of the tenants. During the renovation of Keilasatama, many improvements were made with the goal of improving energy efficiency.
Emissions and their reduction
Teosto aims to reduce its carbon footprint every year. Since 2017, we have been tracking our carbon footprint and offsetting our emissions. The tracking covers the carbon footprint of things like business travel, the energy we consume, waste, company cars and commuting as well as the food served at our events.
In 2021, we were able to reduce our carbon footprint by a third, bringing it down to 53.4 tonnes (from about 80.85 tonnes in 2020). Our carbon dioxide emissions have fallen by about 75% compared to 2017, when we measured our carbon footprint for the first time (215 tonnes).
The majority of our emissions were still generated by energy consumption, about 30 tonnes (2020: 50 tonnes), and business travel, less than 2 tonnes (2020: 15 tonnes). The main reason for the fall in emissions was the radical reduction in the size of our premises. In addition, an entire year with COVID-19 further reduced our flights and food orders.
Due to the COVID-19 pandemic, we carried out nearly international and Finnish meetings remotely, which significantly reduced travel. The new premises have excellent transport links (metro) and its parking facilities have charging points for electric cars. This promotes environmentally friendly mobility.
In previous years, we have already started using green electricity at our premises, served mainly local and vegetarian food at events, minimised waste and used more environmentally friendly fuels in company cars.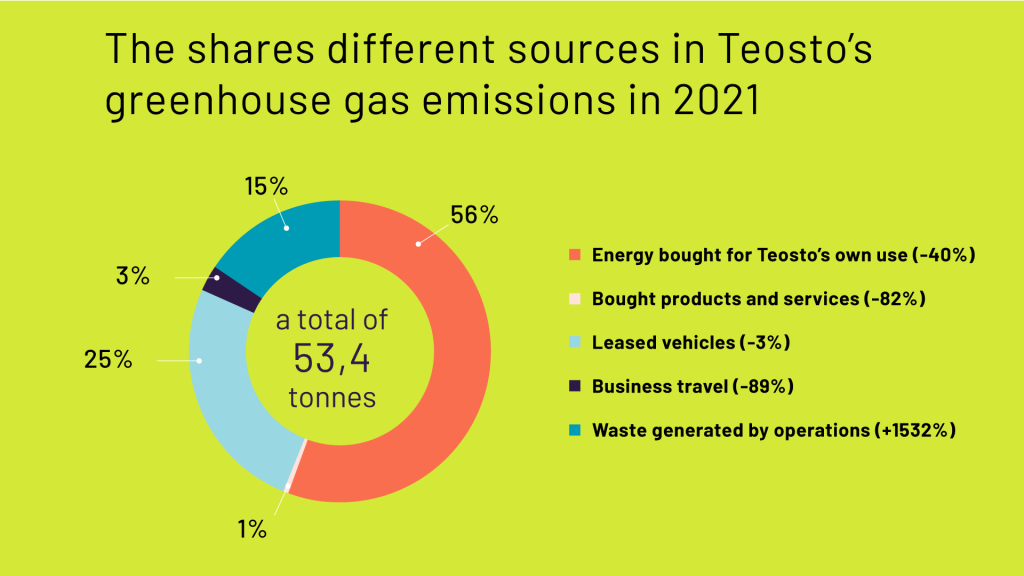 We will offset our 2021 carbon footprint in full by taking part in a UN Gold Standard project that will be specified later. We offset our 2020 emissions by supporting a UN Gold Sandard wind power project in India.
READ MORE: