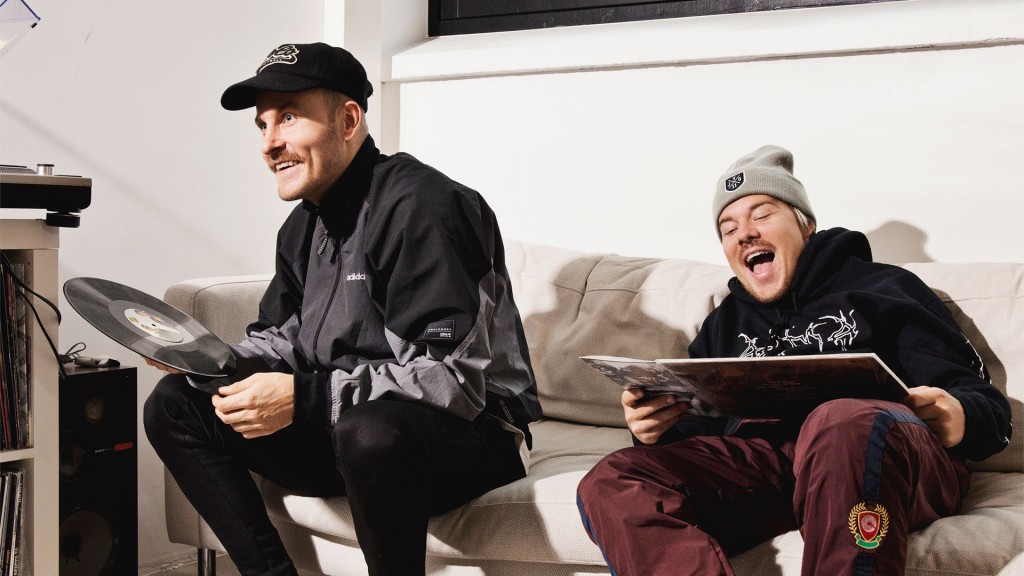 Administering your rights
We offer flexibility in contracting
Jare Brand Member of Teosto since 2008
VilleGalle Member of Teosto since 2011
As a Teosto member, you can agree on the use of your music more flexibly while being a Teosto member.
In the membership agreement, the rights administered by Teosto are divided into categories of rights and geographical areas that are conveyed to Teosto's administration under the agreement.
You are able to define yourself how extensively Teosto should administer your rights within these categories of rights and geographical areas. If you want, you can also withdraw a single work from Teosto's administration or independently grant use rights for your works for single use instances or non-commercial use.
You may also choose to opt out of the increased flexibility offered by Teosto's membership agreement. If you do not make any changes in the rights administered by Teosto, we will administer the global rights of all your works and ensure that you are compensated whenever your music is used. Game music and grand rights (e.g. opera) are excluded from Teosto's membership agreement. The membership agreement also excludes music of stage performance works that are composed of small right works provided that certain criteria set by the publishers on the use of music are met.
WHEN YOU SELF-ADMINISTER THE USE OF YOUR MUSIC, YOU SHOULD:
negotiate independently on the conditions and remuneration for the use of your music
invoice the royalties when your music is used
notify Teosto of each case of self-administration and grant of use rights.
You can issue notifications of self-administration in Teosto's online service. You should always make a written agreement on the use of your music with the party using it. The parties involved should agree, with as much detail as possible, on the conditions of the music use right, remuneration and payment terms. Please note that Teosto shall not license, collect or pay royalties for the works or for the use of music that is withdrawn from Teosto's administration.
Self-administration of the original work and all the different versions of the work should be requested separately. It is possible to transfer an arranged version under self-administration even when the original work remains under Teosto's administration and vice versa. It is also possible to transfer a work with a joint decision of the composer, lyricist and publisher even when the arranger does not consent to self-administration.   ​
No, it is not. Use rights cannot be granted for works whose rightholders include members of other copyright organisations, unless the membership agreements of these organisations also allow the granting of use rights for individual works outside the organisation's administration.