Finnish music has more international success than ever before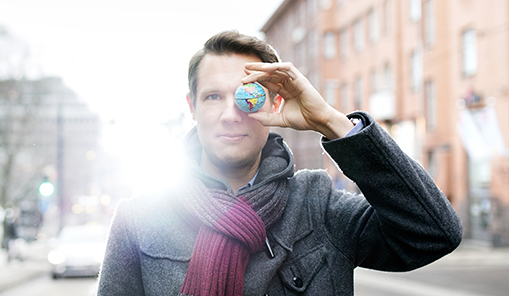 04.03.2015
We are not dependent on individual success stories — instead, our music exports are extensive, says Tuomo Tähtinen, Executive Manager of Music Finland.
The market value of Finnish music exports has increased tenfold over the past 15 years. The value has grown almost every year. The most recent statistics are from 2012, when music exports brought in EUR 35.8 million to Finland. The export revenue includes, for instance, the sales of recordings, merchandise and services as well as royalties.
In addition to bands, record companies, management and publishing companies, the state authorities have substantially invested in music exports. The state supports the internationalisation and export of Finnish music with more than EUR 2 million annually.
This is the fourth consecutive year Music Finland is acting as a diverse channel for the state's support.  Executive Manager Tuomo Tähtinen says that Finnish music has more international success now than ever before.
– We are not dependent on individual success stories — instead, our music exports are extensive. Finland was previously known as a country of classical music and heavy metal. Nowadays, that image has changed.
– Finnish representatives from all different genres are actively playing shows abroad, and a large variety of Finnish music is played around the world.
Some have wished more international breakthroughs.
– The Finnish media plays quite a large role in the matter. If a Finnish band is at the top of the German album charts, for instance, it is barely covered by the media in Finland. Ten years ago, that would have been the top headline in all the media. Today, we are more accustomed to international success, says Tähtinen.
Aiming for German-speaking Europe
German-speaking Europe, the Nordic Countries, Great Britain, the United States and Japan have been strong market areas for Finnish music for a long time. Finland has also received a great deal of royalties from the Benelux countries and France.
The recently launched Aus Finnland, a top project for Finnish music in 2015–2016, is directed at German-speaking Europe.
– The project is the largest push for music exports Finland has ever seen. The project covers all genres and different sectors of the music industry.
In 2012–2013, Music Finland had a similar top project in Great Britain.
– The project helped the value of music exports grow by eight per cent in the target market area. Finnish music had visibility in the British media, and our music industry made valuable new contacts and started significant cooperation with local operators. We learned from the project as we learned from the projects previously produced by Music Export Finland and the Finnish Music Information Centre FIMIC.
Long road to internationalisation
Tähtinen points out that internationalisation is not necessary for all music authors.
– However, it seems quite natural for many, and sometimes it may even be the only choice if they wish to pursue music professionally and make a living. Finland is a good and healthy domestic market area, but there is only room for a limited number of musicians in a small country.
Tähtinen states that the world has changed. The digital era has removed geographical borders and the world is more available.
– Despite the digital culture, there is a great need for personal presence and movement. Finland is a remote country. We invest money to lower the threshold of leaving. We also communicate the needs of the music industry to the state authorities. Finland has taken a large step from an isolated internal market towards a relevant international operator.
According to Tähtinen, internationalisation is a long road.
– It will not happen on its own or overnight. You must be ready to work hard, commit and take risks. Make sure the content is in order before going out there. Those arriving from Finland and the larger markets are on the same track, which makes the competition tough.
Further information:
Teosto represents more than 28,000 Finnish and almost three million foreign composers, lyricists, arrangers and music publishers.
Teosto: 
Become a member
Policy Affairs
Research on the music industry 
Music and copyright
Music Finland
Top project Aus Finnland 2015–2016