Milla Viljamaa wins the Teosto prize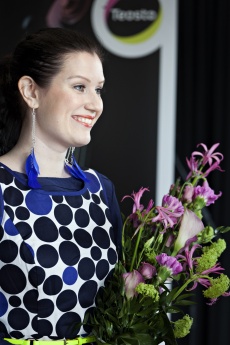 13.04.2012
The 2012 Teosto Prize had been awarded to Milla Viljamaa's album Minne. Viljamaa will receive the prize sum of 25 000 euro.
The final Teosto Prize jury of was lead by journalist author Juha Itkonen. Other members of the panel were violin player, composer and conductor Jaakko Kuusisto and singer songwriter Christel Sundberg who was one of the winners of the last year's Teosto Prize. The panel chose the 2012 winner from the group of seven candidates nominated by a preliminary panel.
"Milla Viljamaa's Minne is rich and multifaceted instrumental album. The album upgrades Finnish folk music tradition in an original way for modern listeners. The music is strongly visual and the exquisite melody creates strong emotions. The love for music carries throughout the album, each tune is natural and unpretentious", the jury states about their selection. o
The other Teosto Prize candidates were Kalevi Aho's Symphony no.15, Iro Haarla's compositions on Iro Haarla Quintet's album Vespers, Mikko Heiniö's music in the opera Eerik XIV, compositions by Kari Ikonen on Kari Ikonen & Karikko's album Helsinski Suite, Tuure Kilpeläinen's lyrics and compositions and Kaihon Karavaani group's arrangements on Tuure Kilpeläinen & Kaihon Karavaani's album Erämaa and compositions for Rubik's album Solar by Artturi Taira, Jussi Hietala, Samuli Pöyhönen and Sampsa Väätäinen.
The prize, awarded by the Finnish Composers' Copyright Society Teosto, aims to highlight new works that are fresh, original and innovative.
Photo: Suvi-Tuuli Kankaanpää