Teosto and Kendraio developing tools for accessing and using metadata of musical works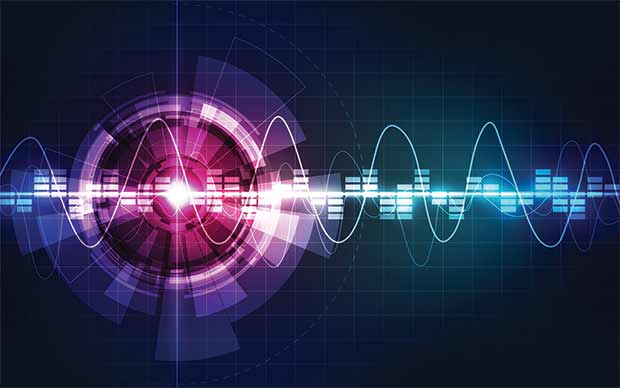 24.02.2020
Finnish CMO Teosto and interoperability advocacy initiative Kendraio have completed the first part of their collaborative project to develop a user interface for a copyright API aimed to foster new prototypes of data sharing solutions for Teosto's clients. The new UI can search data from Polaris Works API in various, highly flexible ways.
Like in other sectors, data plays a fundamental role in the music industry. Digital businesses generate a huge amount of new data which the industry needs to process in order to make business. Collective management organisations (CMOs), like Teosto, license musical works and collect royalties on behalf of their members. As CMOs look for ways to remain competitive on the market, one of their key assets is their data. At the same time, it has been universally difficult to create value from this data.
The reality is still that many businesses, including music, remain very protective of their data. Accessing and reusing third-party data fosters cooperation, competition and innovation. However, in a competitive industry such as music, data is typically stored in closed silos. One effective way to improve data sharing is to develop common protocols and APIs.
"We believe that increased experimentation with data sharing between music industry players is essential in this digital era. It is the only way to ensure that accurate repertoire information is available and can be used, tracked and identified. Greater data sharing is both a collective goal for increasing the footprint of the industry as a whole and a strategic step to reposition any single organisation in the competitive data economy", says Turo Pekari, Senior advisor, innovation and business insight at Teosto.
Teosto and Kendraio: Polaris Works API User Interface
In 2019, Teosto and Kendraio started a project with the goal of constructing  user interfaces for different potential users of the Polaris Works API. The first part of the project was completed by the end of 2019.
Both Polaris Works API and Kendraio App already existed prior to the project. During the pilot, a Polaris Works Adapter (API client) was developed in order to access the API via Kendraio App. A series of workflows was then created within Kendraio App to provide a user interface (UI) which can search the API, display and analyse results in various, highly flexible ways. These efforts have been supported by the European Commission as a part of the Bloomen Project, funded by the EU Horizon 2020 programme.
"The Kendraio team are super excited to join forces with such a forward-thinking company as Teosto. We are thrilled that Kendraio App can be used to quickly and collaboratively create dynamic workflows which integrate, interact and visualise the Nordic music industry data API in real time. Seeing how Teosto use Kendraio App is giving us lots of inspiration for future enhancements and development", says Daniel Harris, the founder of Kendraio.
In 2020, Teosto aims to introduce the new UI for selected partners to pilot the copyright API for rights management purposes and demonstrate how data sharing can benefit both music rights holders and companies using music. The first pilot partner is Yleisradio (Yle), Finnish Broadcasting Company. During Spring 2020, Teosto and Yle will evaluate whether the API can be utilized when processing music reports and possibly when developing automatic features.
POLARIS WORKS API
In 2018, as an outcome of the R&D collaboration of the three Nordic collection organizations Koda, Teosto and Tono, a copyright API and data sandbox, Polaris Works API, was developed in a project run by Teosto and Revelator. Polaris Works API is a data repository storing musical work information that can be made available to third parties through an API. The main purpose of Polaris Works API and sandbox is to develop prototypes and solutions which improve the processes between CMOs and their clients and enable piloting for the development of new processes, software, technology and applications. More information: Turo Pekari, Teosto, tel. +358 50 575 0357, turo.pekari@teosto.fi
Kendraio and Bloomen Kendraio is an international alliance. The mission is to foster an open distributed marketplace for digital media (including films, music, images, games and text). Kendraio was established in the mid-90s and has been funded by a number of UK, EU and Google grants to enable it to continue its mission. Kendraio is currently building a dashboard application for music/media industry users to manage their rights and assets. The app simplifies the configuration of complex workflows, utilising multiple data sources, to enable the user, be they an artist, a manager, a record label or a CMO, to save time, money and resources.
Kendraio is one of the technology partners within Bloomen – an EU H2020 funded project. The project partners are investigating and creating a blockchain-based platform for media management, collaboration and distribution. There are 3 pilots (Music, Photos and WebTV) which are testing some or all of these aspects. The project is funded to the tune of 2.7M EUR and is running from the start of September 2017 to the end of August 2020. More information: press@kendra.io