The world's first VR music video at the Teosto stand at Slush Music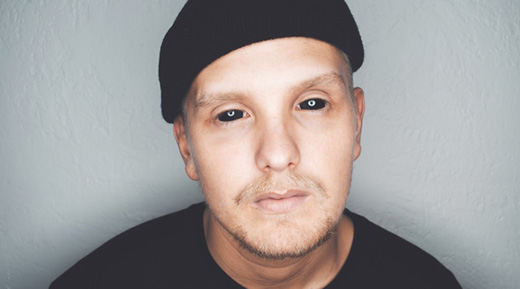 28.11.2016
Wednesday 30 October Slush Music, which will take place for the first time at Cable Factory in Helsinki, offers visitors a breathtaking array of new and interesting things to watch and listen to on two event stages, at workshops and at partners' stands.
At main Slush Music partner Teosto's stand, visitors can see something truly special: the world's first video that takes place in virtual reality.
In the work created for the song Avalon by the rap artist View (Juuso Ruohonen), viewers take a journey in which the real Slush Music environment at Cable Factory intertwines together with fictional elements to create a surreal world where viewers can move around, observing themselves and the world around them: 
the work begins at Cable Factory at Teosto's stand, where the viewer sees him or herself watching the video; but where will journey lead next and where will it end? Confusing? Yes. Impressive? Definitely. Come see it for yourself!
The work, which is viewed using HTC Vive VR glasses, was created using the Unity3D game engine. Several software programs were used to produce the video, including Lightwave3D, 3D-Coat, Photoshop, Brekel and Perception Neuron. The work was created by Shader Oy and Rocket Koala Oy, two Finnish VR content creators. Read more about the video work in our online magazine, Teostory (in Finnish) https://www.teosto.fi/teostory/maailman-ensimmainen-vr-musiikkivideo
About Slush Music Program
Teosto will also take part in two programmes at Slush Music:
11:30 a.m. The Fight for the Share of Ear (Tempo Stage)
In the talk, arranged together with Nelonen Media, Director of Radio Content Johannes Saukko speaks about the future of audio content, while Markus Kaarto, Head of Music Licensing at Teosto, discusses music licensing for audio content.
 
3:30 p.m. Blockchain – Music and Next Steps (Drop Stage)
Turo Pekari (Senior Advisor, Innovation and Discovery) from Teosto will be part of the panel discussion hosted by Allen Bargfrede.
This autumn, Slush, the leading business startup event in Europe, will introduce an entirely new conference called Slush Music, which combines music, technology and entrepreneurship. On 30 November, Slush Music will bring together 1,500 professionals at Cable Factory, Helsinki, to give a boost to the multi-billion-euro music technology sector. On Thursday 1 December, Slush Music will integrate into the main event at Messukeskus. Teosto is the main partner in Slush Music. See the Slush Music programme and speaker introductions here http://music.slush.org/
View
View (Juuso Ruohonen) is a 24-year-old rap artist from Helsinki whose hypnotic and mystical sound combined with a charismatic voice has gained him broad recognition in Finland and abroad. View released his first EP, Avalon, together with his producer Joonas Laaksoharju in October 2015. At the end of 2016, View began cooperation with Sony Music Finland and Cargo Records Germany, who will release View's debut album in spring 2017. View has performed at events including Flow, Ruisrock, Provinssi and Blockfest in Finland, as well as The Great Escape (UK), Spot Festival (DK) and Reeperbahn Festival (GER). Facebook: View Official .
Further information:
Teosto, Susanna Perämaa, tel. +358 40 558 8023, susanna.peramaa@teosto.fi
View management, Martin Linnankoski, tel. +358 45 634 6656, martin@vildmusic.com
Shader Oy, Pekka Tavi, p. +358 40 739 9262, pekka.tavi@shader.fi