Teosto moves to Port of Music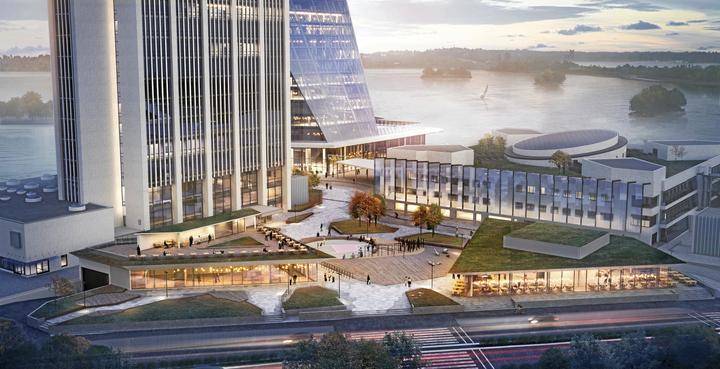 19.03.2021
Teosto's office will move to Port of Music at the end of March.  From 1 April 2021, you can find us at the address Port of Music, Keilasatama 2 A, FI-02150 Espoo, Finland. 
Port of Music is the shared office premises of Finnish organisations in the music industry, and The Society of Finnish Composers, Finnish Music Creators' Association, The Finnish Music Publishers Association, Gramex, Music Finland, GT Music Licences Ltd., IFPI Finland, and the Copyright Information and Anti-Piracy Centre TTVK will also move their offices to the premises.
The objective is to further increase cooperation within the music industry and improve interaction among Finnish music organisations.
Due to the move, our member and client web service is unavailable from Thu 25 March 8 p.m. to Fri 26 March 8 p.m. We apologise for the inconvenience caused to our members.
Our contact telephone number, e-mail address and invoicing address remain the same. Our website at the address teosto.fi and our customer service (tel. +358 (0)10 808 118) will continue to operate as normal. It will not be possible to arrange physical meetings at the new office until further notice. However, we hope to see you soon at Port of Music!
Teosto
Port of Music
Keilasatama 2 A,
FI-02150 Espoo, Finland
See our contact information at the address www.teosto.fi/en/about-teosto/contact-us/