ICE to deliver copyright services to Polaris Nordic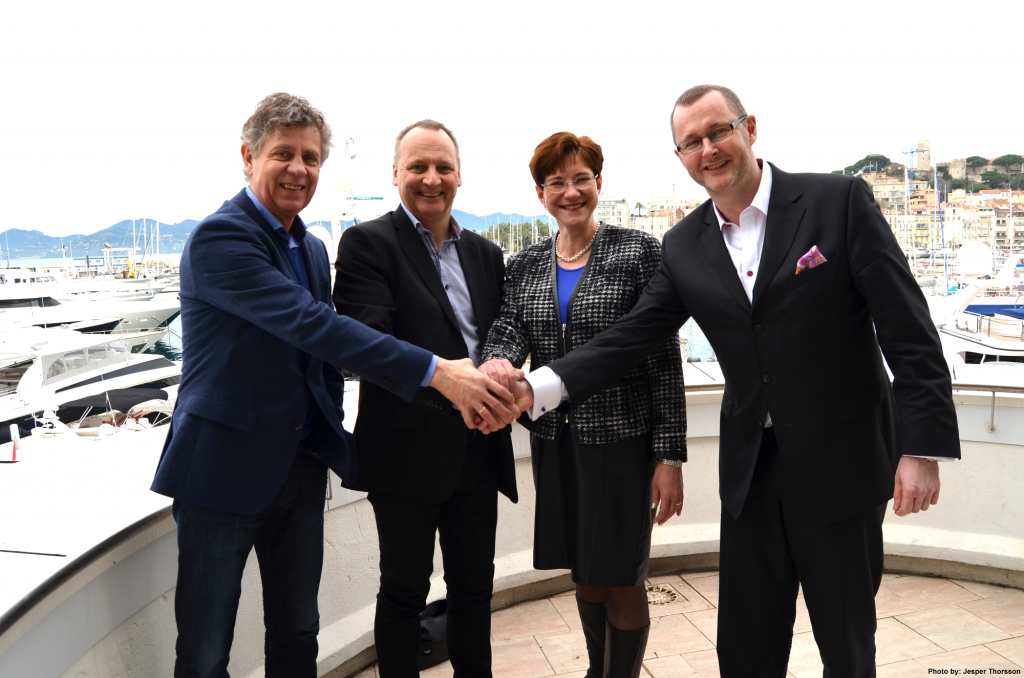 03.06.2014
Polaris Nordic signs a 5 year service contract with Swedish based International Copyright Enterprise Services AB for the delivery of music copyright services.
Polaris Nordic (the music collecting Societies in Denmark, Norway and Finland respectively) and ICE have signed a 5 year contract for ICE to deliver copyright services. The data migration activities have already begun, and Polaris Nordic will receive Copyright Business Services from ICE from July 2015. The signing of this agreement gives Polaris Nordic access to a wider repertoire from ICE's other customers and secures a wider audience for Polaris Nordic's own repertoire, but most importantly secures Polaris Nordic with strong, professional delivery of services.
"Our authors and publishers have an expectation that we continuously strive to distribute as much to them as we possibly can. In that perspective all three partners in Polaris Nordic alliance see our collaboration with ICE as an important step towards Polaris Nordic being the most efficient solution for rights holders management in the world," says Anders Lassen, CEO of Polaris Nordic.
"We are very pleased and excited about having Polaris Nordic as our customers and look forward to a long and close relationship. Polaris Nordic represents for us a strong coalition of Nordic societies with a drive for efficiency and synergy, though still with unique differences such as language. ICE can deliver the efficiency and synergy needed, whilst at the same time manage individual needs," says Carsten Drachmann, CEO of ICE.
About Polaris Nordic:
The three Nordic collective rights management organisations Koda, Teosto and Tono have formed the company Polaris Nordic, a ground-breaking initiative that aims to create higher value for music creators, and lead the way for the future of music rights management.
http://polarisnordic.org/
Contact:
Nicolaj Hyltén-Cavallius
Head of Communications, Koda
nhc@koda.dk
+45 22277921
About ICE:
International Copyright Enterprise Services AB (ICE) is a limited company based in Stockholm, Sweden, delivering Professional Services and Managed Services to the Music Industry within back office management and administration of musical rights. The company was founded in 2007 as a joint venture between STIM and PRS for Music. Today the ICE copyright solution represents 170.000 songwriters, composers and music publishers.
www.iceservices.eu
Contact:
Helena Leek
helena.leek@iceservices.eu
+46 (0) 8 704 68 37 / +46 (0) 72 707 44 70