Nordic music creators enter into deal with Facebook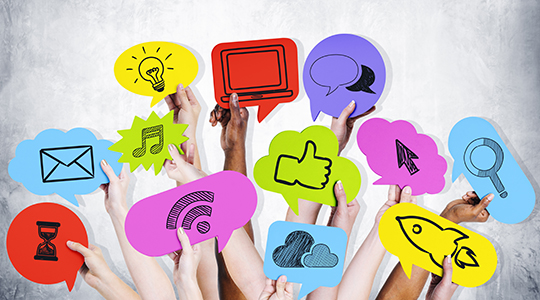 21.10.2019
Polaris HUB – a joint venture between the Nordic collective rights management societies Koda (DK), Tono (NO) and Teosto (FIN) – has entered into a licensing agreement with Facebook. The licensing agreement also covers the repertoire of the Icelandic society Stef. The agreement constitutes yet another important step forward in our partnership to provide Nordic rights holders with the opportunity to earn revenue from the use of their music in the digital realm.
The agreement enables music represented by the four Nordic societies to be available for users in EMEA region (Europe, Middle East and Africa) across Facebook's platforms, including Instagram, Oculus and Messenger.
"The Facebook licensing agreement presents an exciting opportunity for our music creator members. Our partnership demonstrates real recognition of the importance of music in everyday social connections and we are looking forward to the development of more music products on Facebook", says Åsa Carild, CEO of Polaris HUB.
New licensing body behind Facebook agreement
Polaris Hub is a joint venture created by the Nordic collective rights management organisations Koda (DK), Tono (NO) and Teosto (FIN). In the future, Polaris Hub will act on behalf of all three organisations when negotiating and entering into agreements with international digital music services, with the goal of enabling lower costs and quicker distributions for rights holders and providing music fans with access to the broadest catalog of songs.
"Nordic repertoire is increasingly attractive to music lovers throughout the world. By joining forces in Polaris Hub to streamline the licensing path for the Nordic societies and their internet partners, we further our goal of bringing Nordic creators and their fans closer together", says Risto Salminen, CEO of Teosto.
ABOUT POLARIS
In 2013, the Nordic collective rights management organisations Koda, Teosto and TONO formed Polaris, an initiative that aims to pave the way for the future of music rights management, creating greater value for music creators, reducing costs, increasing revenue and maximising efficiency. Polaris has developed a back-end system that facilitates music reporting and revenue distribution, and also handles IT investments and work database deals for all three societies. The most recent initiative is Polaris HUB, which aims to ensure easy access for all digital services as well as faster distributions and lower costs for all the rightsholders represented by the three Nordic collective rights management organisations.
Further information:
Markus Kaarto, Teosto, Manager, Licensing
Tel +358 40 922 0069, markus.kaarto@teosto.fi
Åsa Carild, CEO, Polaris Hub
Tel +46 70 322 02 44 , åsa@polarismusichub.com