Teosto's Code of Conduct is the backbone of our operations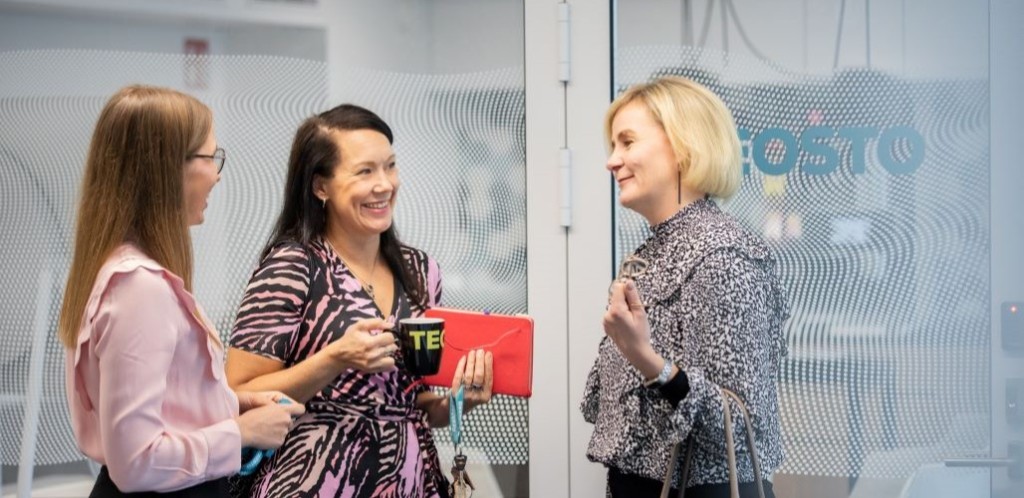 08.09.2023
The Finnish Composers' Copyright Society Teosto has published a Code of Conduct that acts as a guideline for Teosto's work and procedures. The Code of Conduct was drawn up in cooperation with Teosto's staff, and it guides day-to-day actions towards both internal and external stakeholders.
Teosto – which represents composers, lyricists, arrangers and publishers – has been actively developing its sustainability in recent years. The latest step forward is the Code of Conduct approved in August 2023, which guides the society's operations at every level.
The Code of Conduct was drawn up together with Teosto's staff over spring 2023. The Code of Conduct was discussed and approved by Teosto's Board of Directors.
"More and more customers, employees and partners make decisions on the basis of sustainability and values. Teosto is a non-profit organisation founded by its members. Public Code of Conduct helps us to communicate and process our principlea with both our personnel and our stakeholders, and highlights the core values of our operations", says Teosto's CEO Risto Salminen.
Teosto's Code of Conduct contains nine sections concerning, for example, good governance, transparency, customer orientation, non-discrimination, environmental responsibility and information security. The key themes were chosen on the basis of an employee survey.
The Code of Conduct brings together Teosto's earlier commitments and guidelines, and highlights Teosto's objectives on sustainable operations. It also makes it easier to address possible issues.
Following the Code of Conduct is part of every Teosto employee's duties, and Teosto's management is responsible for training the staff in the Code of Conduct. In addition, the Code of Conduct will be brought up in negotiations with partners. Compliance with the Code of Conduct will be described in the annual sustainability report.
In addition to the Code of Conduct, Teosto is also committed to the ethical guidelines for the art and culture sector, the theses for promoting equality and diversity in the music sector and, for example, the International Confederation of Societies of Authors and Composers CISAC's governance rules.